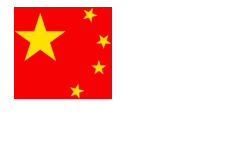 A new Chinese supercomputer has blown away the competition, easily taking the top spot in the semi-annual
Top 500 Supercomputers
list.
The
Tianjin National Supercomputer Center's Tianhe-1A
system ripped 2.67
petaflops
(quadrillion floating-point calculations per second), beating out the former leader, the U.S. Department of Energy (DOE)
Oak Ridge Leadership Computing Facility's Cray XT5 Jaguar
system, benchmarked at 1.75 petaflops.
U.S.-built systems had topped the list for the last six years, after an IBM BlueGene/L system overtook the spot from Japan's
NEC
Earth Simulator system.
The U.S. has 275 systems in the Top 500, beating out China which is in second at 42.
"Governments around the world are recognizing the deployment of this technology is a prerequisite to sustaining economic competitiveness,
" says Dave Turek, vice president of deep computing for IBM (
via CW
).
"It lets you do better product designs, basic research, life sciences, fundamental research in materials."
The DOE has already said earlier this year that it is building an IBM Sequoia system for 2012 that should hit 20 petaflops.
Intel
processors are in 406 of the top systems, followed by
AMD
at 57.