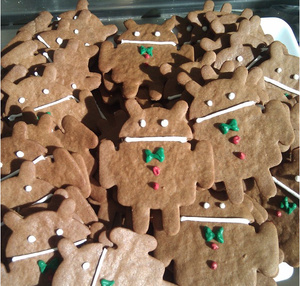 Google
has teased this weekend that
Android 2.3 Gingerbread
is likely to be officially launched in the very near future, taking to
Twitter
to pass on the message.
The company's Tweet reads: "Our cafes are baking something sweet."

Attached to the Tweet was the picture to the left.

Many had believed Google would launch Gingerbread last week, but now most expect an announcement at the upcoming Web 2.0 conference next week.

Google has already placed a gigantic Gingerbread statue, alongside Eclair and Froyo, on their on campus.