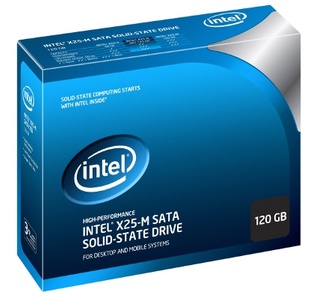 Intel
has slashed the prices on their range of
SSDs
today, as well as adding a new, larger 120GB version to the line.
The line of X25-M maninstream drives will each see a solid discount as the holiday season approaches.
Starting with the 160GB model, the MSRP will drop to $415, the 80GB model will drop to $200 and the small 40GB will drop to $100.
The new 120GB model will sell for $250. The new version will offer the best per/GB value of the entire line.
For now
the new prices
seem effective only in the U.S., but expect it to be extended to the U.K., as well.