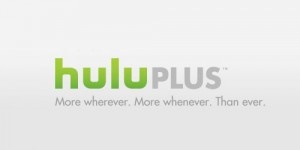 Hulu
has officially launched their
Plus
premium service today, after months of beta.
Originally set at $10, Hulu
has instead
launched the service for $8, accepting the fact that $10 was too expensive.
Any subscriber who used Hulu Plus during the beta period will be credited the $2 difference, per month.
Plus offers back catalogs for NBC, Fox and ABC shows like "30 Rock" and "Glee."
The popular free Hulu site shows only the last 3-5 episodes of any given TV show.