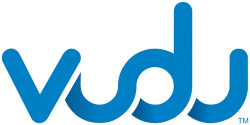 Sony
has said this week that the popular VOD service
Vudu
will launch on
PlayStation 3
consoles starting on November 23rd.
Via the
PSN
, Vudu will offer
1080p
HD
and
Dolby Digital Plus
5.1
surround sound
streaming
.
Vudu says the "PS3 will be the first and only system with dedicated gaming functionality to offer this service," implying a partnership with the
Xbox 360
isn't in the cards, at least for now.
The streaming movie service currently has 4000 movies available in
full HD
, and new releases are available the same day as their
Blu-ray
and
DVD
counterparts.
Rentals cost $2 for 48 hours.
"PS3 is tailor-made for the high-quality, high-speed VUDU streaming experience,"
adds Edward Lichty, general manager, VUDU.
"Now with VUDU on PS3, we are able to deliver a completely immersive experience to those loyal to their entertainment system when they want, where they want."
All new Vudu customers get a $6 credit for signing up.