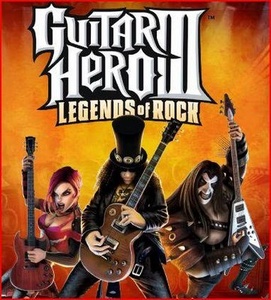 Guns N' Roses
lead singer
Axl Rose
has sued
Activision
this week for $20 million, claiming that the developer's use of the song "Welcome to the Jungle" in the game
Guitar Hero 3
violated an imagery deal.
Rose says Activision had promised to not include any images of former band member "Slash" in exchange for Rose authorizing the song to be used in the game. Additionally, Rose made it clear he wanted no mention of Slash's new band, Velvet Revolver, in the game.
The
complaint says
:
"Activision began spinning a web of lies and deception to conceal its true intentions to not only feature Slash and VR prominently in 'GH III,' but also promote the game by emphasizing and reinforcing an association between Slash and Guns N Roses and the band's song 'Welcome to the Jungle.'"
As pictured, the cover of Guitar Hero 3 has a pretty obvious animated Slash, prominently in the center of the cover art.
Rose says he immediately rescinded all authorization for the song, but Activision "lied" and claimed the Slash-character was just for promotional use.

"This lawsuit is about protecting Guns N' Roses and 'Welcome to the Jungle,' and is about holding Activision accountable for its misuse of these incredibly valuable assets,"
adds Rose's lawyer Skip Miller.
"The relief we are seeking is disgorgement of profits and compensatory and punitive damages."