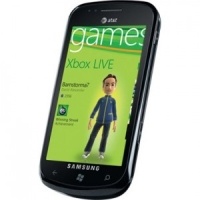 Microsoft
has posted an official response to the emergence of
ChevronWP7
, the unlocking software used to "jailbreak"
Windows Phone 7
devices.
ChevronWP7 gives WP7 owners a chance to install
homebrew
and unsigned applications on their smartphones.
Until this week, you had to have a Marketplace developer account, which costs $99 per year to side load apps.
Microsoft
has said today that using Chevron may brick your device, so would-be hackers should take note (
via WinR
):

"We anticipated that people would attempt to unlock the phones and explore the underlying operating system. We encourage people to use their Windows Phone as supplied by the manufacturer to ensure the best possible user experience. Attempting to unlock a device could void the warranty, disable phone functionality, interrupt access to Windows Phone 7 services or render the phone permanently unusable."
It is unclear whether Microsoft will disable "Windows Phone 7 services" like XBL for users with unlocked phones.