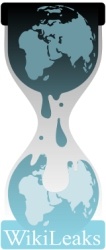 Wikileaks, the group behind recent leaks of sensitive data, found itself homeless today for a few hours, after Amazon pulled its hosting services.
Earlier this week,
WikiLeaks
unveiled "Cablegate," publishing "251,287 leaked United States embassy cables, the largest set of confidential documents ever to be released into the public domain. The documents will give people around the world an unprecedented insight into US Government foreign activities."
Over 15,600 of those cables were classified as "Secret," with some dating as far back as 1966.
The cables contain confidential communications from 274 different embassies throughout the world to the State Department here in D.C.
Today, its American web host,
Amazon
pulled the plug on the site, however, forcing the owners to move it back to a host in Sweden.
Wikileaks had moved to Amazon's self-service after repeated
DDoS
attacks took down its Swedish-hosted site.