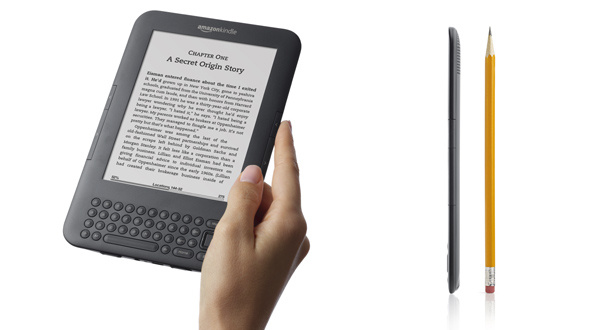 A new survey from ChangeWave Research says that Amazon's Kindle is "rapidly" losing e-reader market share thanks to the popular iPad tablet.
For the three-month period of August 1st to November 8th, the
Kindle's
market share fell to 47 percent, from a whopping 62 percent.
The
iPad
took most of that share, rising to 32 percent from 16. Sony's "Reader" line accounted for another 5 percent, and the
Barnes & Noble Nook
took 4 percent.
ChangeWave surveyed
2800 consumers and found that 75 percent were "very satisfied" with their iPad, compared to 54 percent for Kindle owners.
The bigger question may be to ask if the iPad can be considered in the same market as the Kindle, as it does so much more. The Kindle is a dedicated e-reader. That being said, the survey showed that 76 percent of iPad owners use it to read.
Apple
has sold over 2 million iPads. Amazon does not reveal Kindle sales figures.