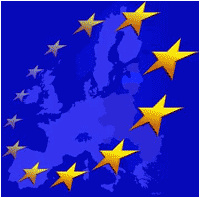 The European Union has fined five companies $863 million USD this week for being part of an 'LCD cartel' that helped fix prices from 2001 through 2006.
Samsung
, the sixth LCD maker in the scheme and the largest in the world, blew the whistle on the other companies and therefore avoided a fine from the European Commission.
LG Display
, the second largest LCD maker in the world, was fined $284 million and accepted the fine saying:
"LG Display acknowledges the wrongful acts of the past and respects the European Commission's regulatory authority in this regard."
The
company did say
it may appeal the ruling if it finds any "procedural issues with the investigation."
Execs for each of the companies met in Taiwanese hotels "at least 60 times" during the time period, dubbing the exchanges "the Crystal meetings." During the meeting, the execs would work on fixing prices while sharing information on future production plans.
For the five year period, the cartel affected LCD panel sales worth about $9.24 billion in the European market.
The other companies and their fines:

Chimei InnoLux Corp - $395 million
AU Optronics Corp - $153 million
Chunghwa Picture Tubes - $11.8 million
HannStar Display Corp - $10.7 million
In 2008, LG Display paid a $400 million fine to the U.S. Justice Department for the same price fixing scheme.