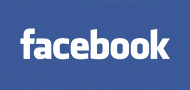 Fritz Lanman, Microsoft's senior director of corporate strategy and acquisitions, has confirmed today that the company unsuccessfully bid $15 billion for social networking giant Facebook in 2007, being rejected outright.
After being turned down, Microsoft instead purchased a small stake in the company for $240 million.
Added Lanman (
via CW
):
"Yeah, we tried to acquire Facebook. Facebook had a lot of similarities to Microsoft back in the day."
The exec says he believes the company will one day be worth as much as Microsoft. Microsoft currently has a market cap of $233 billion, second only to
Apple
in the technology sector.
Facebook currently has an estimated value of $41 billion.
Both companies currently work together, with Facebook's search being powered by Microsoft's Bing search engine.