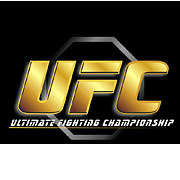 The Ultimate Fighting Championship has sued games publisher Ubisoft this week, alleging that its "
Fighters Uncaged
" game infringes on a UFC catchphrase trademark.
On the back of "Fighters Uncaged" is the phrase "Become the ULTIMATE FIGHTING weapon!"
Zuffa, the parent company of the UFC says that phrase it too close to UFC's trademarked name (Ultimate Fighting Championship) and the phrase may confuse consumers into thinking they are purchasing one of the UFC's sanctioned games, like "Undisputed."
"Undisputed" is published by THQ.
The lawsuit
is seeking to have the infringing phrase removed
, monetary damages, court costs and a temporary injunction on sales of the game until new packaging is created.