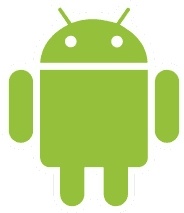 Developers over at
XDA-Devs
having begun porting the Android Gingerbread SDK to phones other than the Nexus S.
Google
revealed the
Nexus S
on Monday, the first smartphone to run Android 2.3 (Gingerbread).
A number of popular smartphones have been promised the 2.3 update, such as the Droid, Droid 2, G2 and Galaxy S but the timetable for those updates is still unknown.
For now, rooted devices can boot Gingerbread but otherwise the
ROMs
are not useful.
Says the Dev site:
"Please keep in mind that these ROMs are only for testing and playing purposes. These are not meant for daily use – these are all SDK ports so basic functions won't work properly. These ROMs only boot, and they only show you the Gingerbread interface. Nothing more. You can't do anything with it."
The following phones have these "play" ROMS:

HTC HD2
Droid Eris
HTC Hero
HTC Hero (CDMA)
HTC Desire
HTC Wildfire
HTC EVO 4G
HTC Incredible
HTC Sapphire