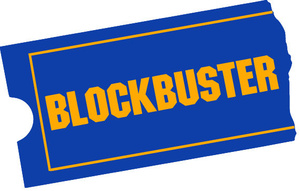 Blockbuster's Express movie-rental kiosks will have to wait 28 days before offering new releases from Warner Bros. for rental, putting it in the same boat as Netflix and Redbox.
The company agreed to the 28 day window in order to maintain a close relationship with Warner. It had tested same-day launches as recently as just weeks ago, including the title
Knight and Day
from Fox. The rental chain also cited
lower distribution costs and a healthier supply
for agreeing to the 28 day window.
It already had similar agreements with
Fox
and
Universal
in place. Blockbuster recently filed for bankruptcy in part as it shed popularity in the face of cheaper and more convenient alternatives.
Netflix
agreed to a 28 day window to guarantee it access to major titles both for its physical rentals, and also for its popular movie streaming services.