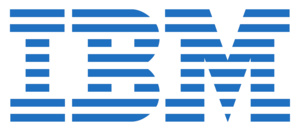 IBM has made some technology predictions for 2015 this week, breaking out the crystal ball for its forecast.
The company surveyed its over 3000 researchers, asking which five ideas will trend in the next five years.
At
the top of the list
was holographic 3D phone conversations, meaning your smartphone will have the ability to project 3D images of the person you are speaking to.
Paul Saffo, managing director of foresight at the investment-advisory firm Discern says of the list:
"These are all stretch goals, and that's good. In an era when pessimism is the new black, a little dose of technological optimism is not a bad thing."
While some of the predictions will not pan out, IBM spends over $5 billion per year on R&D, 6 percent of its yearly revenue and most of the ideas on the list are for projects IBM has already started development on.
The rest of the list consists of "air- breathing batteries, computer programs that can tell when and where traffic jams will take place, environmental information generated by sensors in cars and phones, and cities powered by the heat thrown off by computer servers."