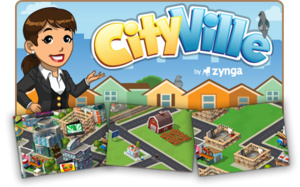 Social gaming company Zynga's latest hit "CityVille" is now the most popular social game in the world, with 67.4 million active users.
That figure far surpasses FarmVille, also by Zynga, which was formerly in the top spot at 57 million.
Stat-
tracker
AppData
has been following the launch of CityVille, which Zynga released in early December.
The company says the game had 300,000 users in just its first 24 hours.
Overall, including FrontierVille, MafiaWars, FarmVille and others, Zynga now has 269 million active users playing their games on
Facebook
.
Zynga has 6 of the top 10 most used apps on Facebook.