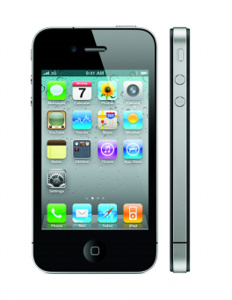 According to a new
Bloomberg
report,
Apple
may be unveiling the oft-rumored Verizon iPhone 4 on Valentine's Day, February 14th.
AT&T
has been the exclusive carrier of the iPhone since its launch in 2007, but
Consumer Reports
recently ranked them the worst carrier in the nation, and iPhone owners have long complained of slow 3G speeds and dropped calls, especially in metropolitan areas.
Says the report:
"Verizon enjoys a reputation for reliability. AT&T is notorious for dropping calls, especially in densely populated places like New York and San Francisco where iPhones are most common and cell towers get loaded."
Apple's event will include a "splashy product introduction to announce a new version of the iPhone that work's on Verizon's network," and that it will definitely be later than next month's
CES
, likely on Valentine's Day.
While in the long run, the loss of an exclusive iPhone contract will be a concern for AT&T, the report says it may not be easy for Verizon, at the start:
"At least initially, Verizon's iPhone may have weaknesses compared to AT&T's. The expense and hassle of changing carriers could also work to AT&T's advantage."
AT&T's early termination fee for smartphones is also $325, which will certainly dissuade many current owners from switching.