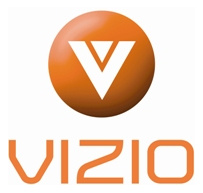 Vizio
, the top LCD maker in the United States, will make a move into the smartphone and tablet markets, say multiple
reports
.
The
HDTV
maker teased their latest moves during a short commercial played during the Rose Bowl, yesterday.
Reports state the company will reveal the products before the
CES
event later this week, perhaps even as early as a press conference tomorrow.
The Vizio "Via" smartphone will run on Android 2.2, have a 4-inch screen, and dual-cameras.
Vizio's tablet will have an 8-inch
HD
screen, Wi-Fi, run on Android 2.2, and include dual-cameras, as well.
Both devices will sell through Wal-Mart and Costco.