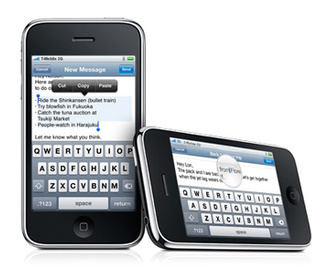 AT&T has announced today it will begin selling the aging iPhone 3GS for $49 with contract, slashing the price in half.
For the time being, AT&T remains the exclusive American carrier for the popular
Apple
smartphone.
The new deal
will also be in effect
for Apple stores and Apple online.
Since June, the 3GS has been selling for $99. In June the company launched the iPhone 4.
AT&T had been selling refurbished models of the 3GS at $49 for some time.
Rival carrier Verizon is expected to launch a
CDMA
model of the iPhone 4 next month, although neither company has confirmed the existence of such a device.