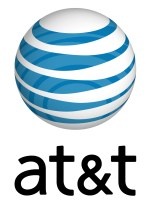 Although it is not even official yet, AT&T PR head Larry Solomon took a shot at Verizon's upcoming iPhone.
Apple
and Verizon are expected to unveil the
CDMA
version of the device on Tuesday, with sales starting in earl February.
Said Solomon:
"The iPhone is built for speed, but that's not what you get with a CDMA phone. I'm not sure iPhone users are ready for life in the slow lane."
The
claim
is that AT&T's
GSM
technology is faster than Verizon's CDMA tech.
AT&T has been the exclusive American carrier for the iPhone since its inception in 2007. Analysts have warned that losing the exclusivity pact, and the strong growth driver that is the iPhone, may affect the company's bottom line for some time. Other analysts have warned that frustrated AT&T iPhone owners may jump ship to Verizon, who is known to have the most reliable network of the major carriers.
It appears the carrier has fired the first shot in what will almost certainly be a "war" for iPhone customers.