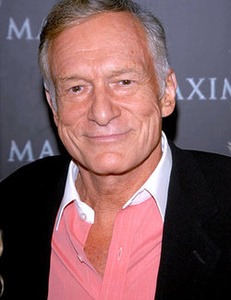 Hugh Hefner, the 84-year-old founder of Playboy has tweeted today that the adult entertainment magazine will be getting an iPad app in March.
Says the founder (
via Yahoo
):
"Big news! Playboy--both old & new--will be available on iPad beginning in March. The IPad Version of Playboy will include the whole magazine from the first issue to the latest and Playboy on iPad will be uncensored."
Apple
has repeatedly blocked all porn or apps of an adult nature, so Playboy would be a first of its kind on iOS.
Playboy has an iPad app, currently, but it offers no nudity.
Adds Hefner:
The brand resonates today as clearly as at any time in its 57-year history. I believe this agreement will give us the resources and flexibility to return Playboy to its unique position and to further expand our business around the world.