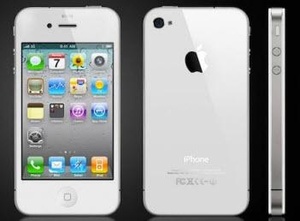 Multiple
sources
are reporting today that Apple's oft-delayed white iPhone 4 model may finally be headed to retail shelves at the end of February.
An inventory screenshot from Best Buy shows the 16GB and 32GB models being available starting February 27th, with SKUs identical to those that the white iPhone had last summer before
Apple
pulled the devices.
Best Buy began pre-orders last summer, but pulled them when Apple announced delays on the device.
Furthermore, Vodafone Germany's inventory system has shown similar additions.
Apple said late last year that the white versions will see a "spring" release, so February 27th seems particularly early, and the date being a Sunday is unlike Apple's usual release days.