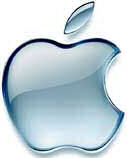 Apple has blocked Sony's e-book application from the App Store, saying it conflicts with Apple's system for managing the purchase of content.
Sony
's app would have allowed iPhone / iPad users to read books bought from the Sony store using the Apple devices. The company accused Apple of changing the way it enforces its rules in its decision not to allow it to offer the application through the App Store.
Apple denied that it changed its rules in any way or enforced them any differently for Sony, and that it instead was only looking to ensure that customers could buy books using its
"in-app purchase"
payment method, which provides Apple with a 30 percent cut of sales made.
The dust up doesn't appear to have affected
Amazon.com
however. Amazon offers a Kindle app through the App Store which lets users view books bought through Amazon on the Apple devices.
"We opened a dialogue with Apple to see if we can come up with an equitable resolution for both companies as well as our consumers, but reached an impasse at this time,"
Sony said
in a statement on Tuesday. Developer guidelines from Apple state that apps using a different system to the in-app purchase to buy
"content, functionality or services"
will be rejected.