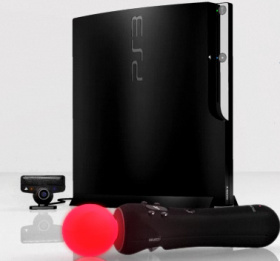 Sony
is set to bring the PlayStation Move motion controller to the PC this month, as part of the "Move Server" project.
At the GDC, Sony America's John McCutchan will
discuss
the device:
This talk will bring developers up to speed on developing for the PlayStation Move controller. We will cover developing for the new PlayStation Move Sharp Shooter accessory. We will discuss the new Move Server project that will make it possible for academics and hobbyists to develop software using the PlayStation Move controller on their own PCs.
That is all the info that is available so far on the Move Server, but it should become much more clear after the event.