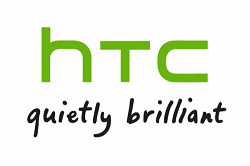 Multiple sources are
reporting
that HTC's first dual-core Android phone, the 'Pyramid' will be headed to T-Mobile in May.
The 'superphone' will feature a dual-core 1.2 GHz Snapdragon processor, a
4.3
inch qHD display, and 4G/HSPA+ support.
Qualcomm announced their dual-core offering at
CES
and implied a Q2 availability, placing May squarely in the expected range.
HTC
and T-Mobile have a long-standing relationship with Android devices, dating back to the launch of the first Android phone, the T-Mobile G1.
T-Mobile's HSPA+ network supports up to 14 Mbps downloads and 5.6 Mbps uploads.
In terms of codecs, the phone will support
MPEG-4
,
MPEG-2
,
H.264
, H.263,
VC-1
,
DivX
, WMV-9, Sorenson Spark,
VP6
, AAC+, eAAC+,
AMR
, FR, EFR, HR, WB-AMR, G.729a, G.711 and
AAC
stereo encode.