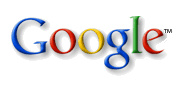 Google has confirmed that their Middle East and North Africa marketing head has tragically gone missing in Egypt.
The search giant has said that Wael Ghonim disappeared last Thursday in central Cairo and has not been seen since.
Says Google:
The safety of our employees is very important to Google, so if anyone has any information please call the following UK number: +44 20 7031 3008.
Google has now closed its office in Cairo to ensure the general safety of all employees based in the country.
Over 400 people have died since the uprising began last week.
Yesterday, Al Jazeera posted footage that allegedly showed Ghonim being dragged away to detention by plainclothes officers.
His identity has not been confirmed, however.