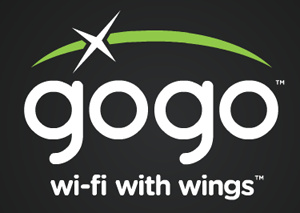 Aircell, the company that started Gogo in-flight Wi-Fi, has raised another $35 million in financing, bringing its total financing to a bit over $500 million, so far.
The company's CEO, Michael Small, says the company is also finally on the "path to profitability."
Small says Gogo had 3 million Wi-Fi sessions for the six weeks ended New Year's, thanks to a free promotion by Google. Overall, the company just hit its 10 millionth session implying that many users love the service, when it's free.
The CEO
did say that Aircell has now evolved
to the point where "the airlines themselves are paying to activate each plane, as opposed to the early days when Gogo had to front the cost."
Aircell's airline partners are American Airlines, United, Delta, Virgin America, and Air Canada, making Wi-Fi available on 1100 commercial airlines and 6000 private/business jets.