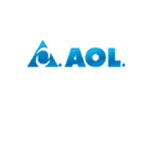 AOL has announced today that they will purchase the popular news/lifestyle website The Huffington Post, which started in 2005 and now has 25 million unique monthly visitors.
As a combined group under AOL, the site will now be readily available to 117 million unique visitors a month in the U.S. and 270 million globally.
AOL has been rapidly expanding into the news, analysis, and entertainment sectors and the when the deal is completed, Huffington Post co-founder and editor-in-chief Arianna Huffington will run the The Huffington Post Media Group which includes Engadget, TechCrunch, Moviefone, MapQuest, Black Voices, PopEater, AOL Music, AOL Latino, AutoBlog, Patch, and StyleList content.
Says AOL in the press release:
The acquisition of The Huffington Post will create a next-generation American media company with global reach that combines content, community, and social experiences for consumers. Together, our companies will embrace the digital future and become a digital destination that delivers unmatched experiences for both consumers and advertisers.



Arianna is a singularly passionate and dedicated champion of innovative journalistic engagement, and a master of the art of using new media to illuminate, entertain and enhance the national conversation. Arianna is a remarkable person and she will continue to create remarkable outcomes for the combined company.
Arianna Huffington adds:
This is truly a merger of visions and a perfect fit for us. The Huffington Post will continue on the same path we have been on for the last six years - though now at light speed - by combining with AOL. Our readers will still be able to come to the Huffington Post at the same URL, and find all the same content they've grown to love, plus a lot more - more local, more tech, more entertainment, more finance, and lots more video. We are fusing a legendary and powerful new media brand with a vibrant, innovative news organization, known for its distinctive voice, a highly engaged audience, an expertise in community-building, and a track record for demystifying the news and putting flesh and blood on the data while drawing our audience into the conversation.

By uniting AOL and The Huffington Post, we are creating one of the largest destinations for smart content and community on the Internet. And we intend to keep making it better and better.