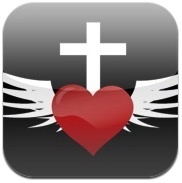 The Roman Catholic Church has approved of a new iOS app, one that it hopes will bring "modern" Catholics back to their faith.
The app will give downloaders a "personalized examination of conscience for each user."
iApps, the company behind the app says (
via Huff
):
Our desire is to invite Catholics to engage in their faith through digital technology.

Taking to heart Pope Benedict XVI's message from last years' World Communications Address, our goal with this project is to offer a digital application that is truly 'new media at the service of the word.
The app will help users figure out if they are sinning, and will help them write out a draft before heading to a real confession booth.
You can purchase the app for $2 in the App Store, now.