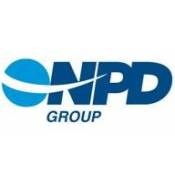 The NPD Group has released its latest figures on the gaming industry, which continues its multi-year slump.
For January, overall industry sales dropped 4 percent year-over-year (YoY).
Despite strong sales from the
Microsoft
Kinect
and
Sony
Move motion control systems, sales fell to $1.14 billion from $1.18 billion in 2010.
Hardware was the major lagging factor, down 8 percent from $354 million to $324 million while software fell 5 percent to $576 million. Video game accessories rose 6 percent to finish at $235 million.
Microsoft
saw strong growth YoY
, up 14.4 percent to 332,800 units. Half of the consoles sold were bundled with Kinect.
Nintendo
got crushed, with
Wii
sales down 31.5 percent to 319,000 sold.
The PlayStation 3 saw a slight hit, as well, falling from 276,900 consoles sold last year to 267,000 in 2011.