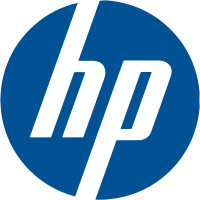 HP
shares have fallen as much as 12 percent today following a lackluster quarterly earnings report yesterday, and a weak forecast for 2011.
The company blamed its revenue downgrade on a "weak consumer personal consumer market" and slowing growth in its information technology services business.
However, corporate hardware business was a strong winner, said the company.
New CEO Leo Apotheker has planned a March meeting with analysts and stock holders in which he will unveil the company's long-term vision, moving it out of its current "transitional" stage.
Overall, HP reported Q1 profit of $2.6 billion on revenue of $32.3 billion. For the Q2, however, the company predicts revenue of $31.5 billion, much lower than the anticipated $32.6 billion average of analysts following the stock.
For the full year 2011,
the company expects
revenue of $131 billion, lower than the anticipated revenue of $133 billion.