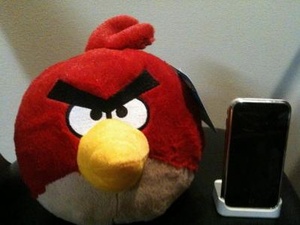 Rovio executive Peter Vesterbacka made an interesting comment today during the Game Developers Conference, claiming that the company has sold 2 million of the official 'Angry Birds' plush toys.
Vesterbacka says the company is now looking to expand the brand into other products as popularity for the game remains high.
The game has been downloaded over 60 million times, and continues to be the best selling iPhone game of all-time.
On Android, where the game is free, Rovio says the app is bringing in over $1 million a month in advertising.
Finally,
the exec says
around 40 percent of all Angry Birds downloaders also purchase the $1 "angry eagle" add-on that can be purchased in-game.