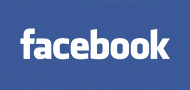 Facebook has been valued at $65 billion as General Atlantic looks to invest in the popular social networking giant.
General Atlantic
is seeking to
buy about 2.5 million shares
of
Facebook
from former employees, which will give the firm a 0.1 percent stake in the company. The deal has not closed as it requires the approval of Facebook first, which has not given public comment on the original report from
CNBC
.
Back in January this year, Facebook announced that it raised $1.5 billion from investors that included Goldman Sachs and Digital Sky Technologies. At the time, the investments valued Facebook at about $50 billion.
The mammoth valuation of Facebook reflects its penetration into the every day lives of millions of people around the world. The site, launched originally in 2004, has amassed half a billion users across the world.