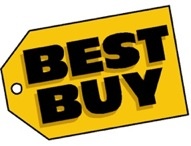 According to multiple reports, large retailer Best Buy may be ready to give iPads to all on-floor sales associates.
Best Buy has about 1100 stores in the United States.
Forbes
, via
AI
says:
A source with knowledge of corporate mobile device deployments has told Forbes that one of the 10 largest retailers in the U.S. will soon distribute iPads to all its sales staff. The source noted that the retailer in question operates 1,100 U.S. stores, making Best Buy, which had 1093 U.S. stores as of September 2010, the most likely candidate.
Best Buy and
Apple
have a long retail history and the retailer is set to begin selling the iPad 2 on March 11th.
The retailer has 180,000 employees, although it is unclear how many are on-floor sales staff.
Associates will likely use the iPad for a new point-of-sale and inventory management system.