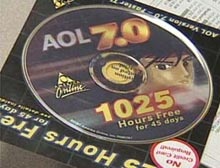 AOL is prepared to cut up to 20 percent of its global workforce, this week, with as many as 900 people losing there jobs.
The company will cut 400 jobs in India and 200 in the U.S., while outsourcing another 300 to other companies.
At its peak during the tech bubble, AOL had 20,000 employees. After this week, the company will have just over 4000.
Says CEO Tim Armstrong (
via Reuters
):
We want to go from taking arrows to catching arrows. Today is a difficult one for our company.

AOL will turn around.
AOL just completed its massive $315 million acquisition of The Huffington Post news site.