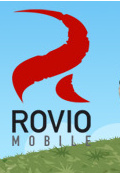 Rovio, the developer behind blockbuster sensation 'Angry Birds,' has raised $42 million during a round of funding led by venture capitalist firms.
One of the firms is Accel Partners, which has vested interests in Facebook, Groupon and AdMob, among other mobile or social companies.
Angry Birds currently has 40 million active players across Android, iOS and PC platforms, and downloads have topped 75 million.
Outside of game downloads, Angry Birds plush toy sales have surpassed 2 million, breaking into the mainstream retail channels.
The developer
will use the money
for "strategic expansions."