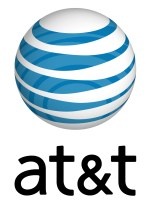 AT&T has announced today that it will purchase T-Mobile USA from parent Deutsche Telekom for $39 billion, in a cash and stock transaction.
With the major acquisition, AT&T will add a significant amount of market share and better compete against Verizon, the market leader in the U.S. for mobile phone users.
AT&T says it will expand its 4G LTE to 95 percent of the American population, an additional 46.5 million people.
Says AT&T CEO Randall Stephenson:
This transaction represents a major commitment to strengthen and expand critical infrastructure for our nation's future. It will improve network quality, and it will bring advanced LTE capabilities to more than 294 million people. Mobile broadband networks drive economic opportunity everywhere, and they enable the expanding high-tech ecosystem that includes device makers, cloud and content providers, app developers, customers, and more. During the past few years, America's high-tech industry has delivered innovation at unprecedented speed, and this combination will accelerate its continued growth.

This transaction delivers significant customer, shareowner and public benefits that are available at this level only from the combination of these two companies with complementary network technologies, spectrum positions and operations. We are confident in our ability to execute a seamless integration, and with additional spectrum and network capabilities, we can better meet our customers' current demands, build for the future and help achieve the President's goals for a high-speed, wirelessly connected America.
The carrier promises that both companies will see improved voice quality "as a result of additional spectrum, increased cell tower density and broader network infrastructure."
AT&T is now the sole GSM carrier in the U.S. (if it passes regulatory anti-monopoly hurdles), controlling all the bands. AT&T has 95.5 million wireless subscribers and T-Mobile has 33.7 million subscribers, so the new entity will have at least 129.2 million subscribers. Verizon Wireless has 94.1 million wireless customers.
Updated:
It seems that if the deal does not get FCC approval, then AT&T will pay T-Mobile a $3 billion "breakup fee," give them some AWS spectrum it does not need, and give T-Mob a roaming agreement "at an agreeable price."