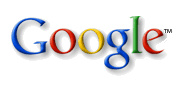 In late 2008, Google reached a settlement agreement with authors and publishers in an effort to make thousands of books available online through Google Books.
Google has scanned 12 million rare, out-of-print books and hoped to have them easily accessible to anyone with a computer, and via academic institutions and public libraries. The eventual plan is to make every book ever written available, around 130 million, as of writing.
By late 2009, Google and all the parties involved agreed on an amended settlement, following input from the Department of Justice.
In February 2010, Google filed for final approval of the amended settlement.
This week, a New York judge has rejected the $125 million settlement, saying the deal would "arguably give Google control over the search market." Judge Denny Chin says the terms of the deal are so favorable to Google that it would give them the "defacto monopoly."
Despite rejecting the agreement
, Chin says a new amended agreement could pass, as long as Google implements "opt-in," meaning they are not allowed to use copyrighted material unless the publisher opts in. The current deal would have allowed Google to use the material if the copyright owner did not "opt out" in time.