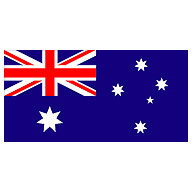 According to reports, hackers have targeted Australia PM Julia Gillard and at least two senior ministers.
According to Sydney's
Daily Telegraph
, the Australian government was alerted to a security breach by U.S. intelligence that involved the parliamentary computer of Prime Minister
Julia Gillard
. The report claimeds that thousands of e-mails may have been accessed from computers of up to 10 ministers.
Among the computers allegedly breached were those belonging to Foreign Minister
Kevin Rudd
and Defence Minister
Stephen Smith
.
The newspaper report
citing four unnamed government sources
as saying Chinese intelligence agencies were among the list of suspects. It is thought that the hack is limited to Australia's lucrative mining industry.
The Australian government would neither confirm or deny the details in the report, with Attorney-General
Robert McClelland
just stressing that Australian authorities are constantly strengthening security measures.