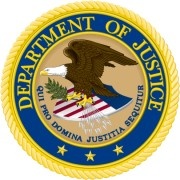 The Department of Justice has approved Google's $700 million purchase of ITA Software, the world's largest flight data company.
As part of the approval, Google must accept certain restrictions, however.
The major restriction is that Google must continue to license ITA software to airfare sites "on commercially reasonable terms" and Google must promise to continue enhancing the software "in a manner consistent" with ITA's development over the past decade.
Google must also use an internal firewall that will block the company from gaining "competitively sensitive information" off of ITA customers.
Says the DOJ (
via CNN
):
The Department of Justice's proposed remedy promotes robust competition for airfare websites by ensuring those websites will continue to have access to ITA's pricing and shopping software.
ITA software organizes flight data like times, prices, availability and more, and is used on sites like Kayak, Orbitz, Expedia.com, TripAdvisor and Bing, among others.