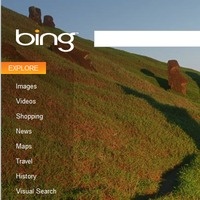 According to
Experian Hitwise
, Bing has cracked 30 percent search engine market share for the first time ever, chipping away slightly at Google's large lead.
For March, Bing (which also includes Yahoo's numbers)
took 30.01 percent share
, while Google feel to 64.42 percent.
Those numbers follow February's 66.69 percent for Google and 28.48 percent for Bing, so the search engine saw a significant boost month-to-month.
When the numbers are split, Bing jumped to 14.32 percent and Yahoo jumped to 15.69 percent.
Overall, search traffic seems to be increasing by the day, thanks to the addition of smartphones and tablets to everyday life. Last December, Google said mobile-based search traffic rose 130 percent.