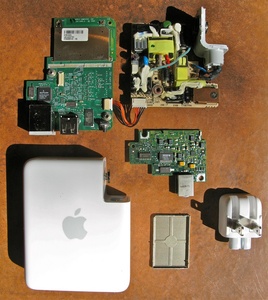 Dubbing the script "Shairport," programmer James Laird has created a way for all devices to receive AirTunes
streaming
music via
iTunes
.
He did so by hacking Apple's private key for streaming and reverse engineering the script.
Previously, iTunes would only stream to other
Apple
devices, but that does not appear to be a problem anymore if you have the right tools.
Wired
explains the process:
Laird did this by cracking open the AirPort Express (literally), dumping the ROM and then searching around for the private key. Apparently this was easy to find, as Apple had hidden the private key "in the ROM image, using a scheme that made the de-obfuscation code itself stand out like a flare." He then cracked the crypto and now has the key.

This is combined with an ALAC (Apple Lossless Audio Codec) decoder to make a small package that can be installed on computer. It's unlikely that hardware manufacturers will risk using this solution, but it's easy to see how a home user could install it on an unused computer or even a Linux-based router.