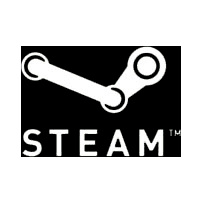 Valve has revealed many details about its upcoming Steam "experience" for the PS3, coming next week with the launch of "Portal 2."
Portal 2 is the first game to support Steam on a console, and the game will offer "cross-platform matchmaking, gameplay, friends, chat, and achievements," says the company.
Additionally, Steam for PS3 allows for game progress to be saved to the Steam cloud where they can continue playing their game on any PS3.
From within the Steam
overlay
, gamers
have access
to both their PSN and Steam friends, "displaying their in-game or online status and providing a quick pathway to text chats, player profiles, friend requests, and game invites. Steam Achievements are earned in lockstep with PSN Trophies and are also accessible within the Steam overlay."
To use Steam you must link your PSN account with your Steam account, which takes a few clicks after you insert Portal 2.
Finally, if you purchase the PS3 version, you will also be given an access code to play on your PC or Mac, as well.