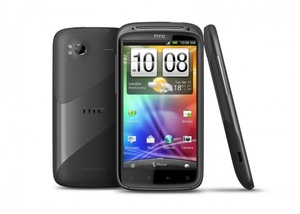 Through two leaks, one from Qualcomm and one from Vodafone UK, we now have most of the specs for the long-awaited
HTC
Sensation (formerly known as the Pyramid).
The smartphone has a large 4.3-inch qHD SLCD display with Gorilla Glass, a dual-core Snapdragon processor at 1.2Ghz, 768MB of
RAM
, dual cameras and 4GB internal storage.
Additionally, the phone will come with an 8GB
microSD
card.
The rear-side camera will be 8MP with dual-LED flash, and the front camera will be 1.2MP.
HTC's Sensation
is expected
to come with Gingerbread and HTC's updated Sense UI
overlay
.