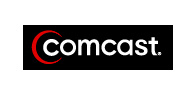 Comcast has introduced their new Extreme 105 cable service today, offering 105Mbps downstream, at least 15 times faster than most of the other plans they offer.
The service is available in major cities like San Francisco, Seattle, Denver, Chicago, Boston, Philadelphia, Washington, D.C., and Miami.
Says Comcast
:
This speed tier takes (our Internet services) to a whole new level. With it, we're powering the digital home of the future.
Extreme 105 offer 10Mbps upload, as well, making video sharing much easier.
If purchased with a triple-play bundle (voice, tv, internet), the service will cost $105 per month for the first 12 months.