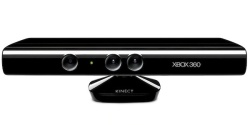 Microsoft
has said this week that the updated Netflix app on the Xbox 360 features
Kinect
support, meaning "controller-free movies and TV shows."
Says Pete Thompson, General Manager, Xbox LIVE:
By integrating Kinect into the Netflix experience on Xbox LIVE, we're continuing to transform the way people enjoy their favorite entertainment in the living room. Since its launch, Netflix has always been one of the most popular services on Xbox LIVE, so we are excited to deliver a brand new way to control this experience in a way that can't be found anywhere else.
The Netflix app is available to Xbox Live Gold subscribers who also have a Netflix subscription, which starts at $8 per month.
Adds Netflix:
Netflix continues to provide its more than 20 million members in the U.S. and Canada unparalleled convenience, selection and value. With thousands and thousands of titles available to watch instantly, paired with the innovation of Kinect and the power of Xbox LIVE, this is an entirely new way for Netflix members to enjoy instantly watching TV shows and movies streaming from Netflix on their TVs.
Using Kinect, you can play, pause,
fast
forward and rewind using voice control or a wave of your hand.