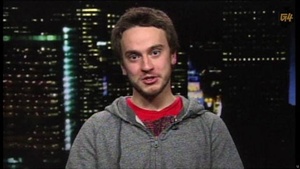 According to his blog, Geohot has donated the remaining money from his legal defense fund to the
EFF
, as promised.
Last month, the hacker, facing a lawsuit from an angry
Sony
over his part in jailbreaking the PS3, asked for donations and received an overwhelming response. Within one day, his defense fund was full and some even speculated that
Microsoft
had helped.
At the end of March, however, Sony and Geohot settled and some of the donations remained unused.
The hacker says the funds remaining were a bit under $10,000 so he added the rest himself to take it to $10,000, posting the receipt of the donation on his blog.
Taking a parting shot at Sony after confirming he would not be working on jailbreaking any other Sony products, Geohot says:
If you piss [Sony] off enough for them to pull out the legal team and their million dollar checkbook, worst thing that happens is you have to super swear to never do it again.