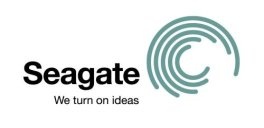 After searching for buyers of its money-losing HDD division,
Samsung
has announced today that
Seagate
has taken the business for $1.375 billion, in a cash-and-stock transaction.
Seagate is the largest HDD manufacturer in the world.
As part of the deal, Samsung gets a 9.6 percent ownership stake in Seagate.
Seagate, for its part, will become the sole provider for HDD in Samsung PCs, notebooks, NAS and
DVR
alongside the extension of a number of cross-license agreements.
Additionally, Seagate now has a guaranteed supply of NAND flash memory for SSD, a huge bonus for the drive maker.
Just last month,
Western Digital
purchased Hitachi's HDD business for $4.25 billion, as the market continues to consolidate.
Says Steve Luczo
, Seagate chairman, president and CEO:
We are pleased to strengthen our strategic relationship with Samsung in a way that better aligns both companies around technologies and products. With these agreements, we expect to achieve greater scale and deliver a broader range of innovative storage products and solutions to our customers, while facilitating our long-term relationship with Samsung.