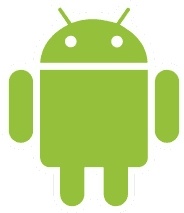 The U.S. Army has selected Android as its OS of choice for upcoming Army-approved smartphones and tablets, as well as for apps that will be necessary for missions.
While there have been concerns about stability, security and connectivity for Android as compared to other mobile OS, most are muted, and the Army will be able to use the open source software as they choose, likely beefing up security.
During combat, the devices will likely have to have satellite phone-capabilities, meaning round-the-clock data and voice with no lapses.
The Army
wants every soldier to have one of the future Android devices
, to ensure they are connected during missions.
A prototype dubbed the Joint Battle Command-Platform is already being tested.
Apps will include "critical messaging" for exchanging medevac requests and other emergencies, and A Blue Force
Tracker
program to make sure soldiers know where friendlies are.
Finally, the phones will be able to withstand extreme wear-and-tear and will likely be similar to the rugged "ToughBooks" created by
Panasonic
.