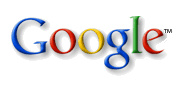 Cnet
says that Google has asked
Spotify
, once again, to power its oft-delayed Google Music service.
Talks started last year but were broken off as Google could not agree on what they wanted.
The company was even considering buying Spotify, for an undisclosed amount.
Google Music is expected to be a combination subscription
streaming
service and cloud locker, when it launches. Google has not yet reached any licensing agreements with the major labels, just like Amazon and
Apple
have not either.
The company could launch a locker-based service today if it wanted to, but it appears it wants to make sure it can have a combination platform available from day-one, one upping rival services.